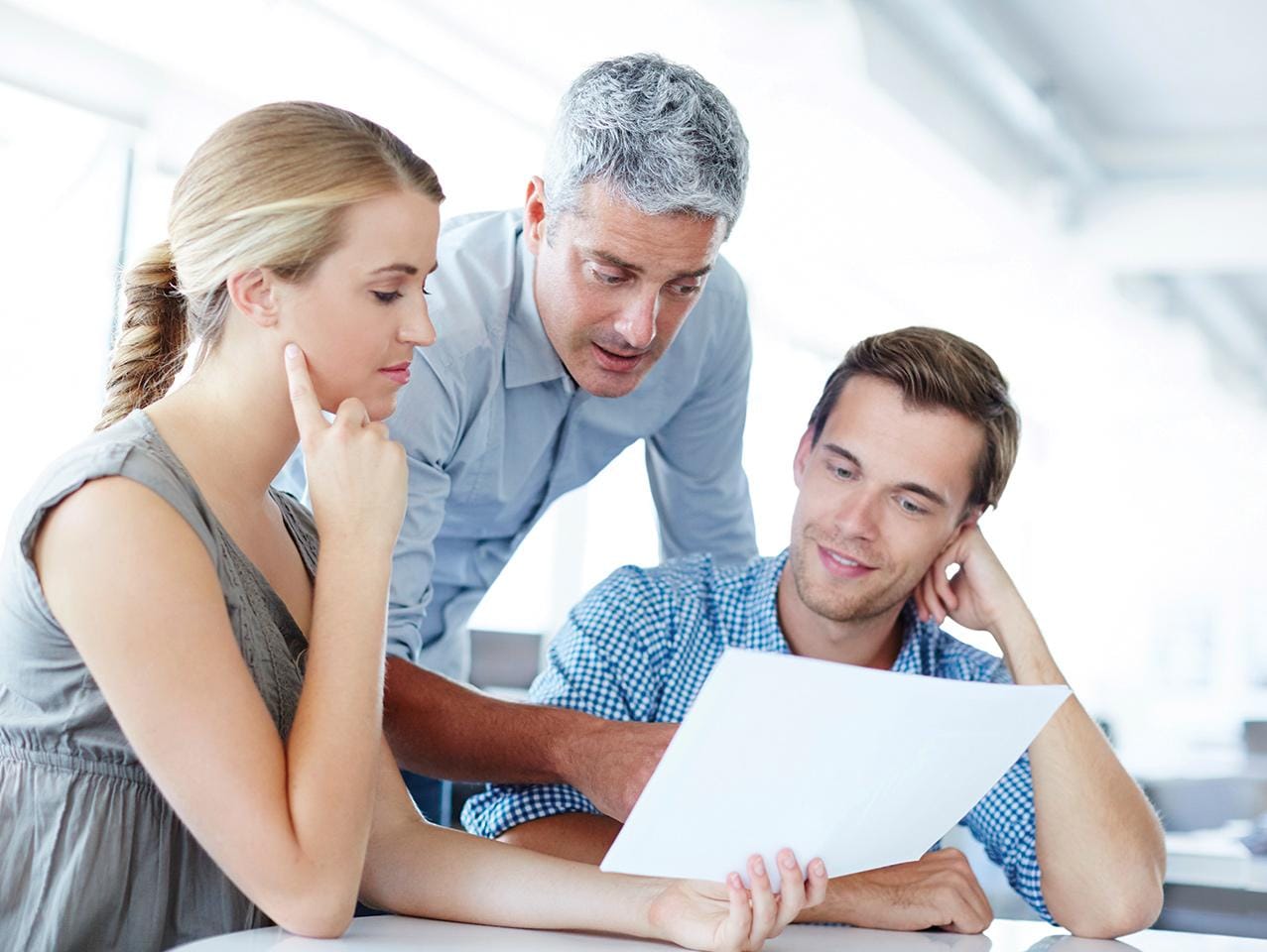 HOW CAN COLE CARS HELP ME GET A CAR LOAN?
Not everyone has good credit, and that's okay. Here at Cole Valley Cadillac in Warren, OH, we specialize in credit challenges and helping customers with sub-par credit get an affordable auto loan on their next vehicle. If you're a driver near Youngstown with low or bad credit and you're interested in getting a car loan before purchasing your next vehicle, talk to the financial experts here at Cole Cars to help get you going in the right direction.
Regardless of what your credit score looks like, we have a zero discrimination policy that's effective for all customers looking to get behind the wheel of a new vehicle this summer. Here at Cole Valley Cadillac, we let our success rate speak for itself, and we encourage customers with low or bad credit to reach out to us today so that we can get you started on finding a
new vehicle
and an affordable car loan that's right for you.
It's our mission to serve the local automotive community with transparent and all-inclusive service regardless of your financial status, so please contact us and ask to speak with a dedicated financial representative about your situation today.
COMMON CAR CREDIT QUESTIONS ANSWERED
WILL I NEED A COSIGNER?
You may not need a co-signer. In order to put you in the best financial situation, a co-signer that is available will be taken into consideration.
WHAT IF I HAVE A TRADE IN?
Trade ins are welcome - running or not. If you owe money or have clear title we can help.
HOW MUCH WILL MY MONTHLY PAYMENT BE?
That depends on your situation. Our lenders specialize in looking at many factors to provide you with an affordable payment. Remember, they want you to be successful in repaying your loan!
WHAT IF I AM A FIRST TIME BUYER?
We have MANY programs for first time buyers.
WHAT IF I HAVE A NEW JOB?
This is mostly a myth. Everybody changes jobs. What they are looking for is your ability to repay the loan.
WHAT IF I OWE MORE ON MY TRADE THAN IT'S WORTH?
In most cases we can get a little extra help from the bank to overcome negative equity. We're here to structure a deal that helps you.
WHAT IF I HAVE A REPOSSESSION OR BANKRUPTCY?
Many of our customers have had repossessions and bankruptcies. We are here to help you re-establish your credit.
HOW MUCH INCOME MUST I HAVE?
The usual minimum income required is about 1200 a month or $300 per week, but varies from lender to lender.
WHAT IF I'M SELF EMPLOYED?
Being self employed in most cases is not a problem.
DO YOU REPORT TO THE MAJOR CREDIT REPORTING AGENCIES?
All of our loans are 100% bank financed and all our lenders report to the major credit reporting agencies.
WHAT IF I'M DISABLED OR ON SOCIAL SECURITY?
Nearly all of our lenders welcome customers on a fixed income.
FIRST
Whether you're in the market for a new or used car, our Cole Cars dealership has a vehicle for everyone. Explore our new and used inventories and search a variety of sedans, trucks, SUVs, vans, and coupes for a model that best matches your lifestyle. Offering drivers near Austintown with a myriad of makes, model years, and price points, it's never been easier to settle on a vehicle than from our vast Cole Cars inventory. Updated daily with new model vehicles, our inventory is constantly changing so we encourage customers to check back every so often to make sure the vehicle that they want is still available for purchase.
SECOND
After you've found a vehicle that you like, apply for auto financing using the available Online Credit Application form and wait to hear back from a member of our finance team to see if you're approved. It usually doesn't take long, so don't surprised if you hear back from us and get your approval in as short as just a few days. Enjoy the personalized experience of having a dedicated finance representative at your disposal throughout the car loan process and please don't hesitate to ask any questions that you may have along the way.
THIRD
After getting approved for financing, work with your provided official and get the keys to your new vehicle ready to go once you sign on the dotted line. Offering drivers with a variety of available warranties depending on which model you select, our sales professionals will help provide you with any additional information that you need to know before getting behind the wheel and driving off the lot. All you need to do on the day of your purchase is remember to bring your drivers license, proof of residency, and proof of income to assure our associates that you're willing to pay back your auto loan on time.
FIRST TIME BUYER PROGRAM
The First Time Buyer Program is a perfect program for those who are looking to get their first auto loan and don't have a co-signer. Imagine if you will all of the hard work that you have put in to get your first job, finding an apartment... whatever. What do you need next? Well, you'll probably need a new car. It has been proven that getting an auto loan is one of the better ways to start building your credit. With the First Time Buyer Program you can get a brand new car, build your credit and even SAVE MONEY! No down payment is required for most that are eligible as rebates can be applied for your down payment. Call us today if you would like to take advantage of the First Time Buyer Program.
COLE VALLEY CREDIT SPECIALISTS
If you have encountered problems recently in trying to get a loan, call our team now at (330) 984-4668 to speak to a specialist that will turn your financial crisis around in no time.
Even if you have an open or discharged bankruptcy, you can participate in a program we have that will allow you to start rebuilding your credit immediately!
With the current economic situation, many people have to restructure their finances. Circumstances change and in these situations, you need a strong, credible team that will help you secure the vehicle you are looking for. Cole Valley Cadillac is that team! We have a dedicated sales team that works on your application. You will meet directly with a Finance Manager who is equipped to meet your needs, making alternative financing e
SOME OF THE ADVANTAGES TO WORKING WITH THE CREDIT TEAM AT COLE VALLEY CADILLAC ARE:
A HUGE SELECTION OF NEW AND PRE-OWNED INVENTORY
ALL VEHICLES ARE CERTIFIED QUALITY INSPECTED
CREDIT RE-BUILDING PROGRAMS AVAILABLE
EXTENDED WARRANTIES ARE AVAILABLE ON ALL VEHICLES
DOWN PAYMENTS AS LITTLE AS ZERO DOLLARS ($0.00) OUT OF POCKET
SIMPLIFYING THE AUTO FINANCING PROCESS FROM START TO FINISH
Here at Cole Valley Cadillac in Warren, OH, we strive to simplify the auto financing process for drivers near Youngstown who have bad or low credit. Proudly taking on an array of credit challenges this summer, our Cole Cars dealership is the ideal place for shoppers with bad credit to shop for a vehicle at a rate that they can afford. To learn more, please contact us online, by phone, or visit us in person to speak with an associate today about what it will take for Cole Cars to help you get get a car loan this summer!
CLICK HERE TO GET STARTED